Custom Motos
The Rum Runner - 1980 Honda XL185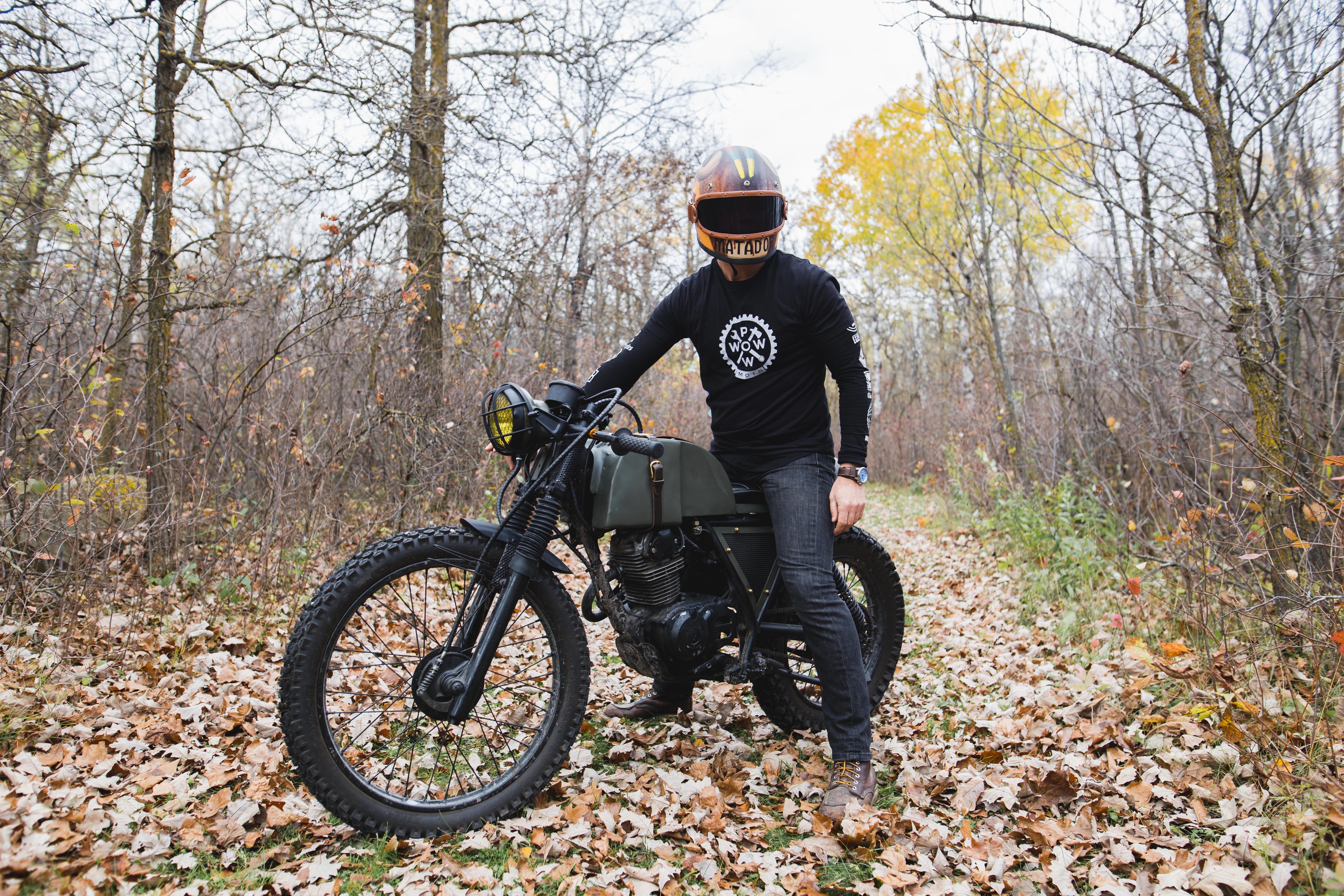 The Rum Runner

Built from a 1980 Honda 185XL, this bike features a hand-built steel tank, custom bum stop cafe-style seat. Old school leather including tank straps. This custom bike is an enduro cafe racer with a no-nonsense military style, making this machine ready for revolutions, coups, invasions, and general kick-ass good times. 1st-Place winner at the 2015 Custom Build Show in Winnipeg, MB.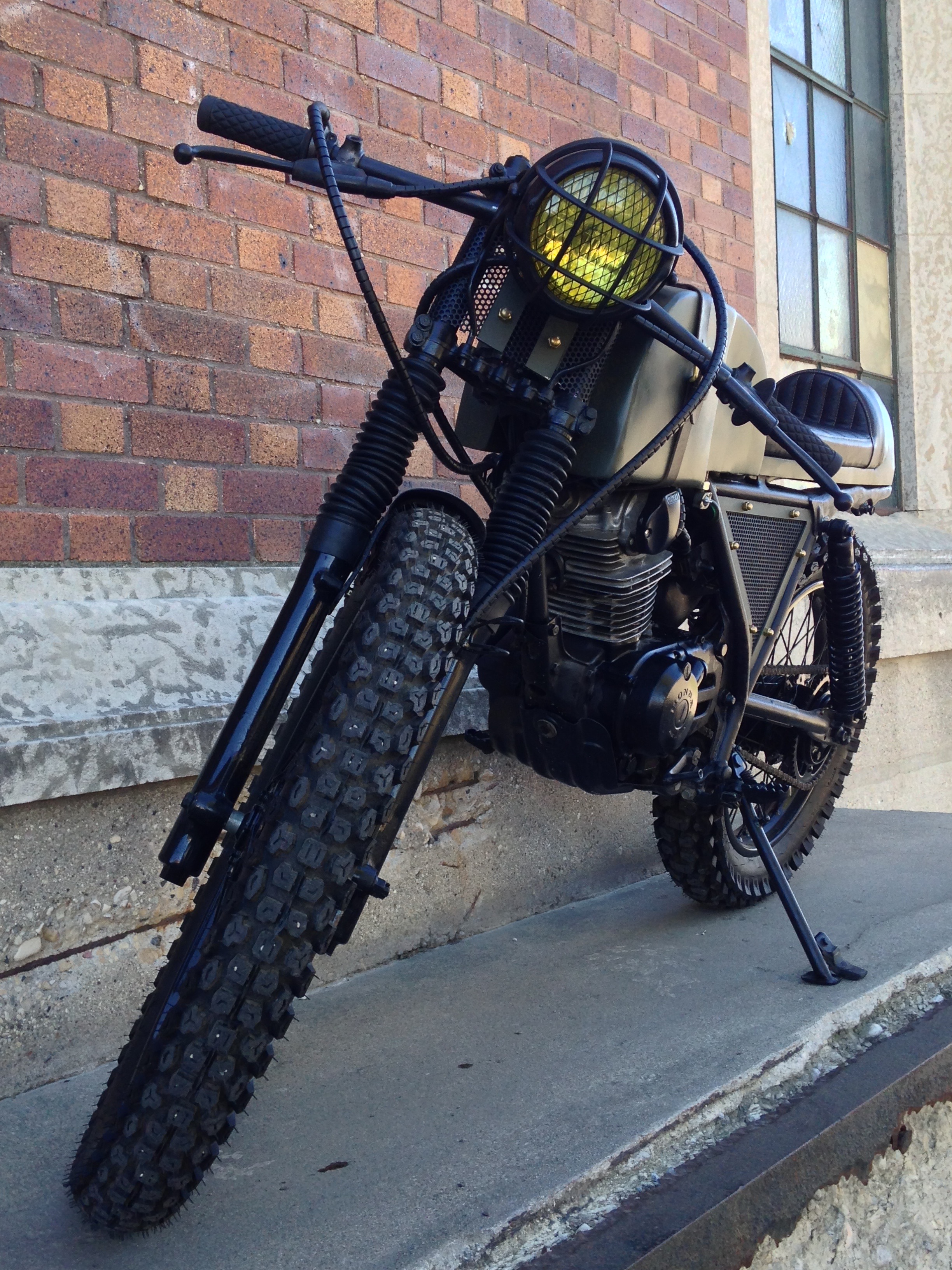 Smoke - 1978 Honda CB750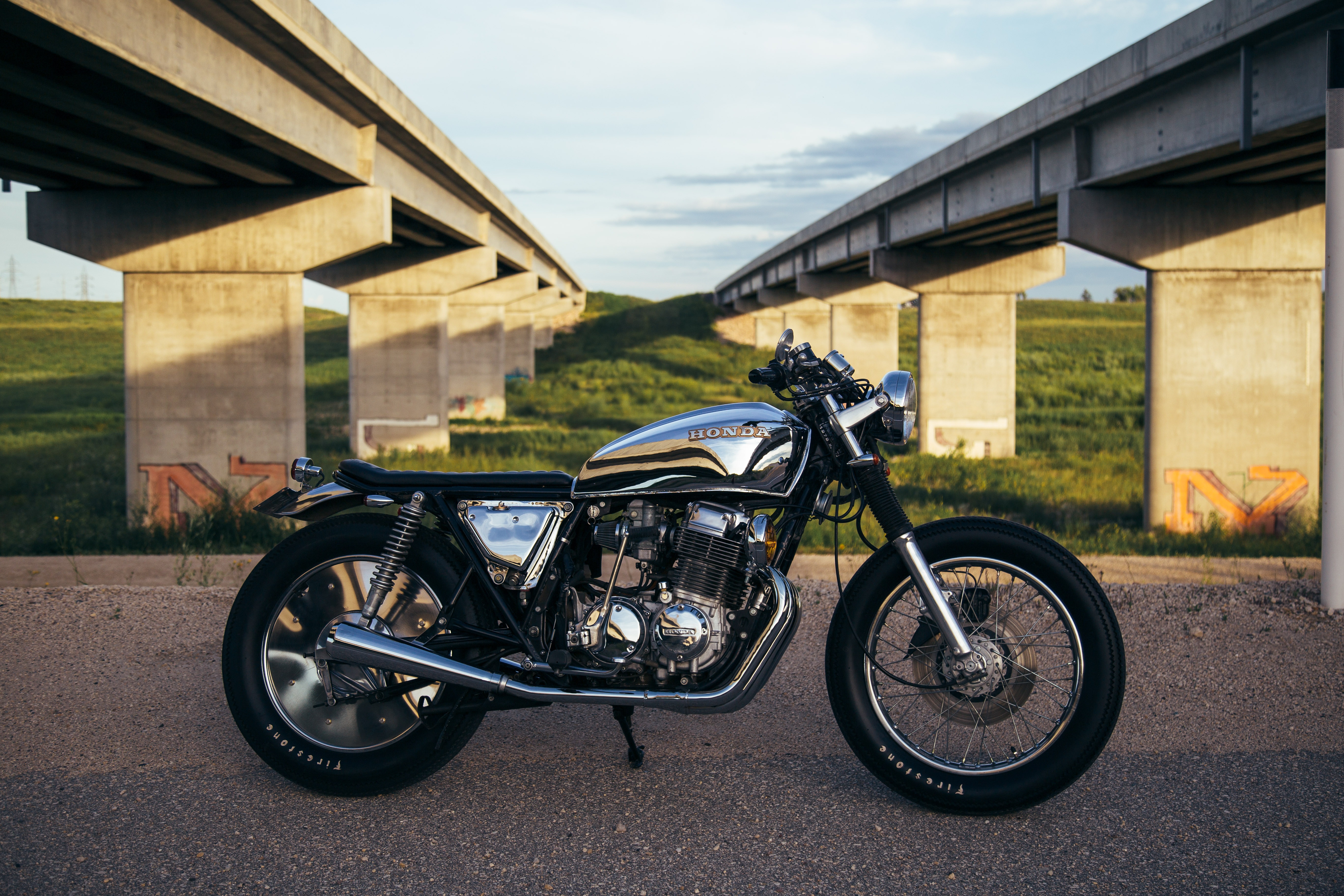 Smoke
1978 was the last year that Honda produced the SOHC, Garfield the cartoon cat made his first appearance in the newspaper funnies, Grease was the top movie and the Bee Gee's 'staying alive' was numero uno on the charts. The 70's were a party, full of exploration without explanation. It was a really cool time to be alive. This 39 year old super bike features chromed fuel and oil tanks. The rear wheel stock was 17" so in order to have more tire choices, we changed it out with what we think was a 1973 CB750 18" wheel that was found in the back of some guys broken down pick up truck in the dead of a Manitoba winter. Yes we changed the rusty, dried out bearings. So the real ass kicker was making the rear 'moon discs'. We salvaged some second hand commercial kitchen equipment, cut out a section of stainless steel and cut out the matching discs, drilled holes along the outside edge and miraculously lined up stainless steel bolts that missed the spokes, snugged them together and bang baby they are cool. Changed out the old points system to an electronic ignition. Cut the rear frame section to weld on the rear hoop to accommodate the brat seat. The grandpa stock bars were swapped out with chromed drag bars, new minimal tach and speedo gauges, picked up a sweet auxiliary fog light.